About Alison Jordan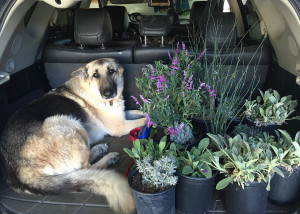 Alison Jordan's unique skills are a combination of her lifelong passion for gardening with her 25 years of professional experience in water conservation.
Gardening with her parents and grandparents as a child, Alison's love for gardening and her green thumb grew through the years into designing gardens for her friends and family. Through the many years of managing the Water Conservation Program at the City of Santa Barbara, Alison honed her skills in irrigation system evaluations, sustainable landscaping and water-wise garden design.
Alison brings her expertise with a BA degree from UCSB in Environmental Studies and a breadth of knowledge in water wise landscaping, Mediterranean plants, sustainable landscaping practices and efficient irrigation.
Check out this design segment and interview on CityTV with Billy Goodnick to learn more about Alison.